Camp USA might just be for you! Sick of working the same boring old Summer job every year? Ready for an escape from the ordinary? Camp USA is not your average summer/ part-time job by any means.  It's the J1 with a difference that could well and truly change your life.
Camp Counsellor for Summer 2020?  Here are our Top 6 Reasons why it's the Best Decision you'll Ever Make.
1.  Get Paid To Do Something You Love
The best jobs are those that don't feel like work at all. In camp, there are roles available for everyone! Whether you're an activity instructor or a general camp counsellor you will never be bored. Kayaking, archery, horse riding, swimming, fishing, and more! You literally get paid to entertain campers and put your skills to the test. And don't be afraid to challenge yourself, try something outside of your comfort zone. Your accommodation and meals are also provided for you so any earnings are yours to spend.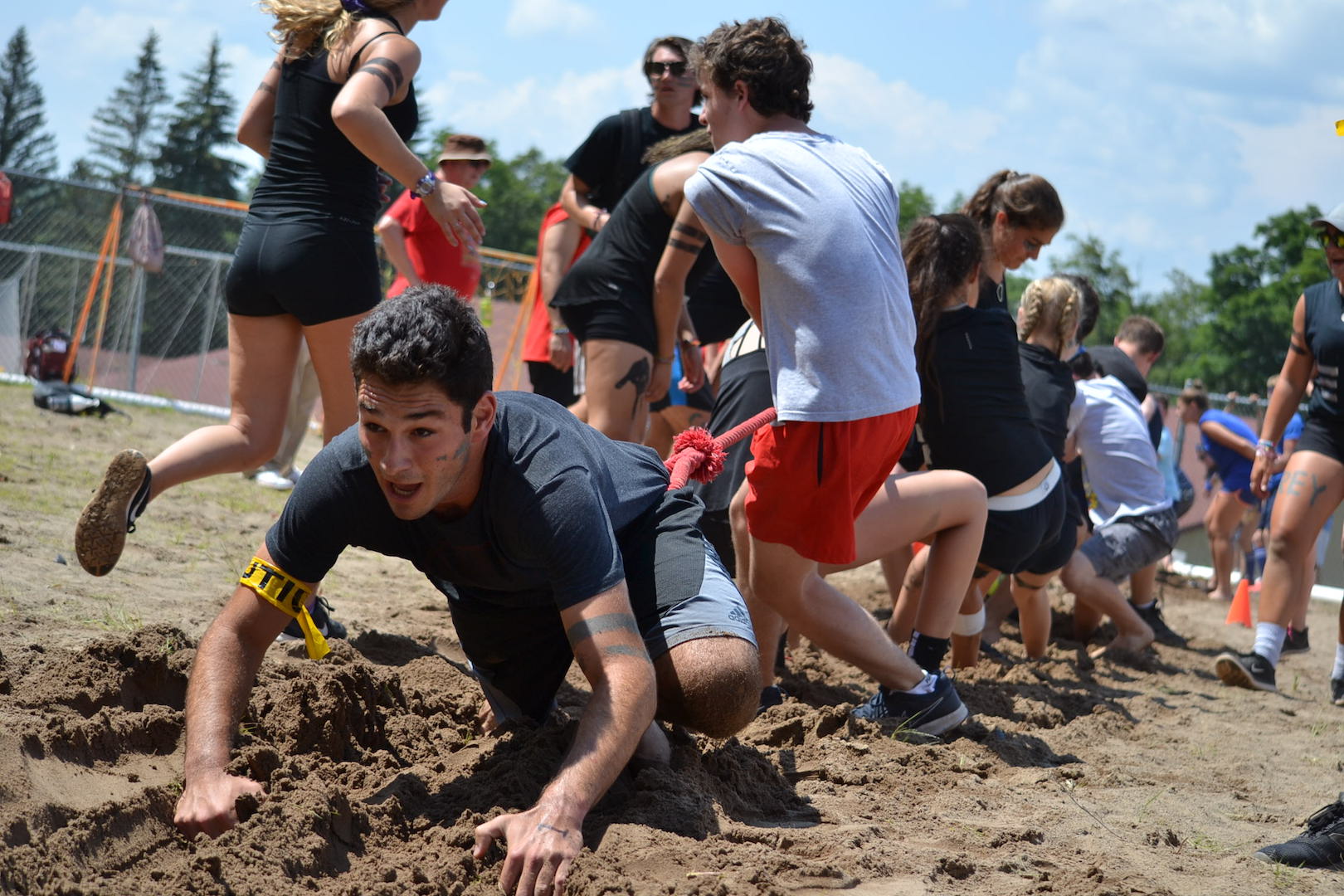 2. Friendships For Life
Friendships are made that will last forever. Sounds cliché , but it's true! You start to feel like part of a family at summer camp. Spending 24/7 with these people will forge a strong bond between you and your fellow camp counsellors. The only downside is having to leave. The good news is you have another month on your visa after camp to spend with your new mates. We advise that you make plans with your pals during summer for a road trip after you finish your Camp USA experience. Hire our an American classic car and drive along Route 66, just putting that out there.
3. Campers
As much you might hate to admit it, the campers definitely make the experience! Their carefree energy is contagious, it brings you back to simpler times. It's impossible to be in a bad mood around the kids and so rewarding to see them learn and grow every day. Plus it gives you a chance to experience the joys of being a kid again. We all need a break from adult life now and then and a summer having fun and acting the kid again at Camp USA is the perfect transition between leaving college and getting a job. In fact the organisational and leadership skills you'll learn at camp are invaluable life skills that will benefit you in your professional like in future.
4. Travel
Most people use the final month of their visa to travel around the USA. The possibilities are endless. How about a road trip along the west coast where you stop in San Francisco, L.A, Vegas along the way? Or a shopping spree in NYC? Often, the families of the American campers will invite you to stay with them after camp. This can be a great way to experience American life and culture. USIT also offer 10% off all Post-Camp Travel Packages, too! So if you're in need of a bit of travel inspiration after your stay at Camp USA or Canada get in touch today with one of our USIT Ireland advisers and they'll help you get your ducks in a row before you leave to experience your American dream.
5. Working Outdoors
Your office is a playground! Suddenly, Monday mornings don't seem so bad knowing that this is your view for the day.  You'll also get a serious tan working outdoors all day. It might be more of a 'farmer's' tan but you'll learn to rock it! Let's be honest, as Irish people, we need all the vitamin D we can get and a summer working in the sun is the perfect way to get it. Here comes the responsible part. . . . use protection! Nobody wants to see you get burned and blister. It'll just ruin your experience and that's not a good look for anyone.
6. CV Building
You'll gain so many valuable skills that will make your C.V. shine. Working at camp teaches you organisational and leadership skills that will always stand by you, no matter what your career. Whether you're the typical leader 'type' or not you're still responsible for creating a memorable experience for all the campers. It's not about being in charge it's about working as a team and teamwork skills are important for any career path. You will no longer see yourself as the Beyonce of Destiny's Child. You'll learn to lean on your team and work together to get tasks done (just what future employers will want to hear).
Most importantly, you will learn to be a better version of yourself, while living your best life. So what are you waiting for? The summer of your life awaits…
For more information on USIT's Camp USA programme, click here.